Primary Notes: Flavours of red berries and pecan
Secondary Notes: Lime and cacao
Cacao Percentage: 75%

Beans Origin: Piura Valley, Peru

Diet: Gluten Free, Organic, Vegan

Cause: Conserve Cacaos, Help Farmers, Preserve Cultures, Protect Animals, Save Rainforests

Price per 100g:
-Bar: €7,50

-Couverture: €3,58
Cacao mass*, raw cane sugar*, cacao butter*. Cacao solids: 75% minimum.
*Organic Certified

Allergen Ingredients:
-Couverture: No allergen.
-Bars: May contain traces of almonds, hazelnuts and milk.
Help Peru's Bright Butterfly Collection Stay Aloft

Our Piura farmers tell of a single albino bean that survived the trek from the Amazon to Peru's desert coast: the white Piura. Nearly extinct when our dogged Bean Team discovered it, the ultra rare "Blanco" has become one of the world's most celebrated cacaos. Proud local growers will make its future as bright as the butterflies hovering over the Piura valley.
Help Peru's Bright Butterfly Collection Stay Aloft
The quality of the white Piura cacao allows us to pay substantial incentives for sustainable cacao farming with high payouts per hectare. Our conservation strategy is implemented in partnership with Norandino, a regional farmer cooperative. Up to this date, nearly 1 mio seedlings were planted.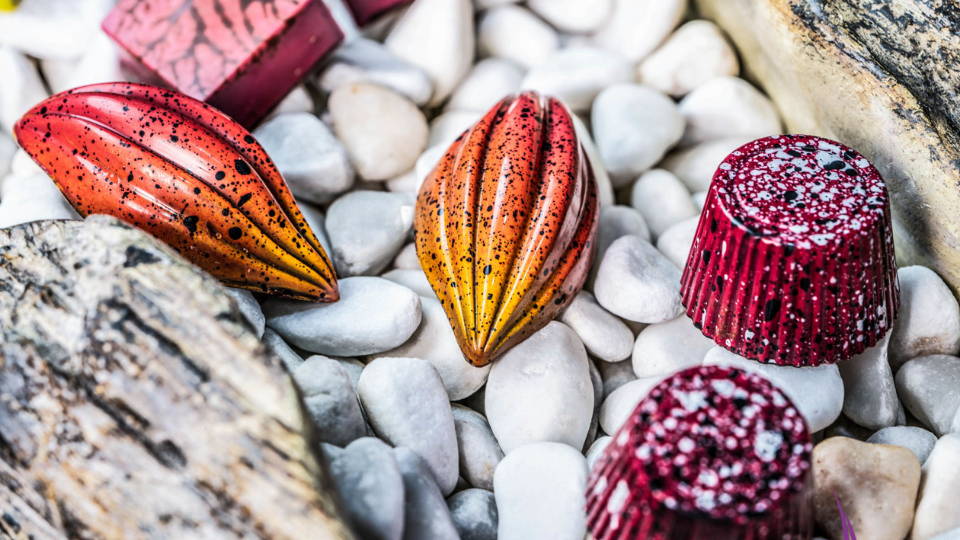 Bonbons are the "Royal-discipline" of the art of chocolate making and are always the best gift. With their combination of fruity and tenderly meltiness these chocolate and raspberry bonbons are a real treat! And an eye-catcher too: the strong colours not only complement each other well but also taste incredibly delicious.

"Original Beans gives me the opportunity to express my deep respect for nature."
CEO: Fooddesign-Mittermeier
Ulm, Germany

"A unique product and a taste that touches not only the stomach but also the conscience."
Hotel Rural Predi Son Jaumell Capdepera
Mallorca, Spain

"Ethical, life changing, delicious chocolate"
Founder of Happy Endings
London, UK

Discover Our Other Origins