Primary Notes: Notes of dried flowers and grass.
Secondary Notes:
Savoury spices, nuts, tropical fruits and lemon.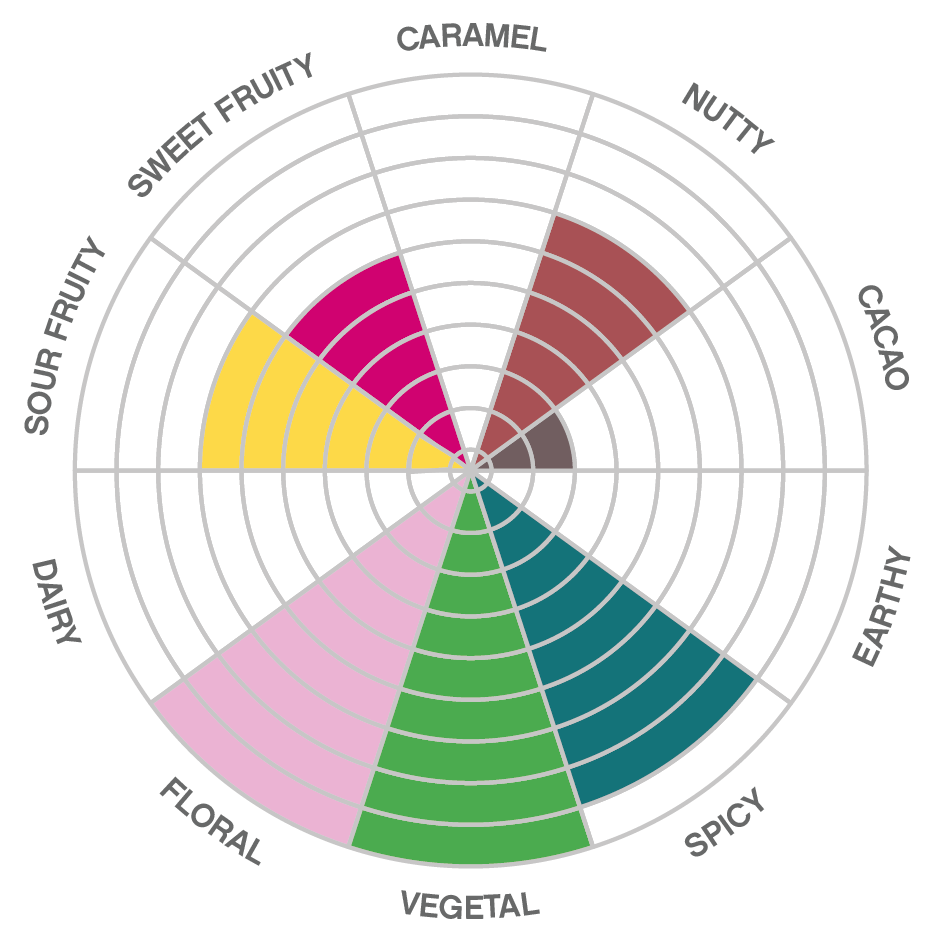 Cacao Percentage: 100%

Beans Origin: Cusco, Peru

Diet: Gluten Free, Organic, Vegan, Sugar Free

Cause: Conserve Cacaos, Help Farmers, Preserve Cultures, Protect Animals, Save Rainforests

Price per 100g:
- Bar €8,21
- Couverture: €3,86

100% cacao mass*
*Certified organic

Allergen Ingredients:
May contain traces of almonds, hazelnuts and milk.
Keep the Mighty
Condor in Flight
Chuncho is an ancient cacao, confirmed by researchers as a distinct genetic group and considered as the 'father' of all fine cacao. The cacao fruits are small and so are the beans – but they are very solid and known for their high fat content. Our 100% Cusco Chuncho bar is a real rarity, since Chuncho cacao has never been used in a pure selection before.
Beneath the Heights of
Machu Picchu
...the astonishing citadel built by the ancient Incas, our conservation journey led us to one of the Inca's sacred animals that requires immediate support for continued survival in the wild: the mighty condor, the largest flying bird in the world.
Chocolate macarons are such a tasty treat, especially if you use our Cusco 100% – a pure enjoyment. A real love at first bite that cracks through the crisp outer layer before you sink your teeth into that chocolaty goodness in the middle.

"Original Beans gives me the opportunity to express my deep respect for nature."
Pfersich Trendforum
Ulm, Germany

"Ethical, life changing, delicious chocolate"
Founder of Happy Endings
London, UK

"A unique product and a taste that touches not only the stomach but also the conscience."
Hotel Rural Predi Son Jaumell Capdepera
Mallorca, Spain

Discover Our Other Origins